Monday, April 26, 2010
Ajith wrote in to let me know about the existence of the Rajdoot 350, which was a licensed copy of the Yamaha RD350B, modified to suit Indian conditions. Even though production of two-stroke Yamahas ended in Japan in the mid 1970s due to emissions, these licensed copies were produced from 1983 - 1989.
Although the bike is basically a RD350B with a detuned engine and carburettors rejetted for fuel economy rather than performance, the front disc brake was replaced with a drum brake and the instruments were from the R5, making this strange cousin very similar to the bike which is the focus of this blog. The only Yamaha branding was on the sides of the engine - tank read "RAJDOOT". See below for an ad for the bike: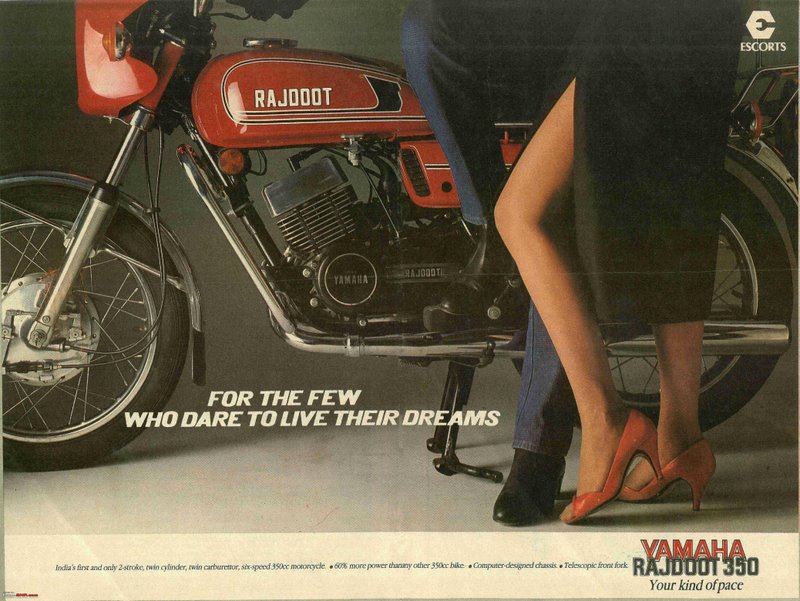 More information
here
.
Labels: Cool Bike, Historic, Reader Mail
Email this article: